The most content I have ever seen myself look. Makeup: Jones for Beauty Hair: Hair by Kat Venue: Freeport Yacht Club
When I wrote a blog post on HuffPost Divorce, "Top 10 Rules for Dating a Single or Divorced Mom," I never expected to meet the love of my life. But that's exactly what happened. A single dad who read the post, Michael Darter, sent me a heartfelt response… and we quickly discovered that we were tailor made for each other.
The most romantic lighthouses use a 1-4-3 flashing sequence…the same numerical count as the words "I love you." They must have been flashing 1-4-3 in overdrive when I read my vows:
Ever since you were little, you have been fascinated by lighthouses. Steadfast, strong, and sturdy, even in the roughest of seas and darkest of nights, they're always there to guide you home. Their reassuring light enhances the waves, making the water sparkle in ways you never thought possible.
They're magnificent in design, built to withstand any storm.
They protect you from dangerous coastlines.
They illuminate the way, never standing in judgment of the course you charted you to get there.
They are trustworthy with the secrets of the sea.
They are a source of tranquility when the ocean's enraged.
They are a beacon of hope when all seems lost.
It's no mystery to me why you have always been drawn to lighthouses. For you, my love, are my lighthouse.
Your love makes me sparkle. Your love makes me beam. Your love is my safe harbor. You alone are my lighthouse, forever my lighthouse.
I just adore you. Effortlessly, involuntarily…I loved you before I met you. I remember talking to you all night long while we were texting each other, sending each other links to songs, and trading jokes. We simply could not get enough of each other, and that continues to this day. I have never been happier existing on hours of sleep because I can't bear to say goodnight to my favorite at a decent hour.
The synergy, the sparks, the soulful love we have was undeniable from the beginning. And it gets stronger every day. You are my person, my best friend…the absolute love of my life. I stand before you knowing that you are the one for me.
I promise to love you at all times, even during football season. And, as your wife, I will not keep score…even though I am totally winning. The Patriots are the reigning Super Bowl champs on our wedding day! Five to four, baby…five to four.
I promise there will always be an electric current running through us when we hold hands.
I promise to laugh with you, to create new comedic material—but never forget the old—as we grow in love together.
I promise you will always be the most handsome man in any room in my eyes.
I promise not to watch the next episode of
This Is Us
or any other show we get into without you by my side.
I promise our marriage will be bendable, but not breakable.
I promise I will forever be grateful you found me…because I can't find my way out of a paper bag. I am the reason Siri was invented and you are my compass. Your map and navigation skills alone guarantee you're stuck with me forever.
I promise to leave you love notes, and to inspire a lifetime of your love notes.
I promise to grow old and snarky together, to talk endlessly about the old days when things were better, cheaper, and simpler.
I promise to play 80s music like it's still relevant and popular, and to live like we are still king and queen of the roller rink.
I promise you a lifetime of walks on the beach.
I promise I will love (your son) Jake, and stalk, harass, and annoy him just like I do (my son) Alex because I want to contribute to his upbringing in a meaningful way, to help mold him into a masterpiece of a man like his dad.
I promise to share my beloved son with you, to respect your opinions on parenting him, to cheer with you on the sidelines, and to let you guide, nurture, and love him so he basks in your light, just like his mom does.
I promise I will never forget how lucky I am to wake up to you every morning, how blessed I am that you chose me, and how proud I am to be your wife.
I promise to be your lighthouse from this day forward. Forever your lighthouse. I lava you pinf (I love you pi infinity). 1-4-3.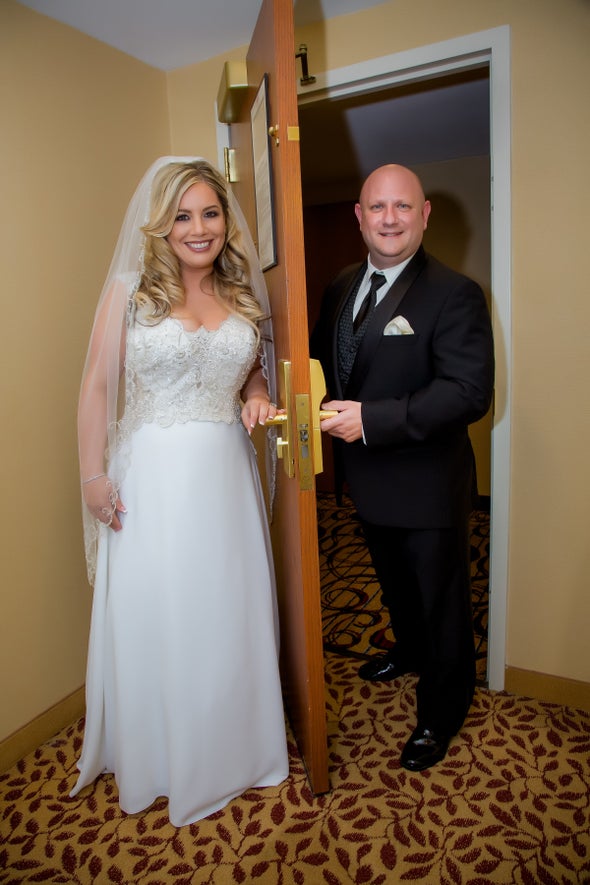 ONE FINE DAY PHOTOGRAPHY
Right before our first look at each other…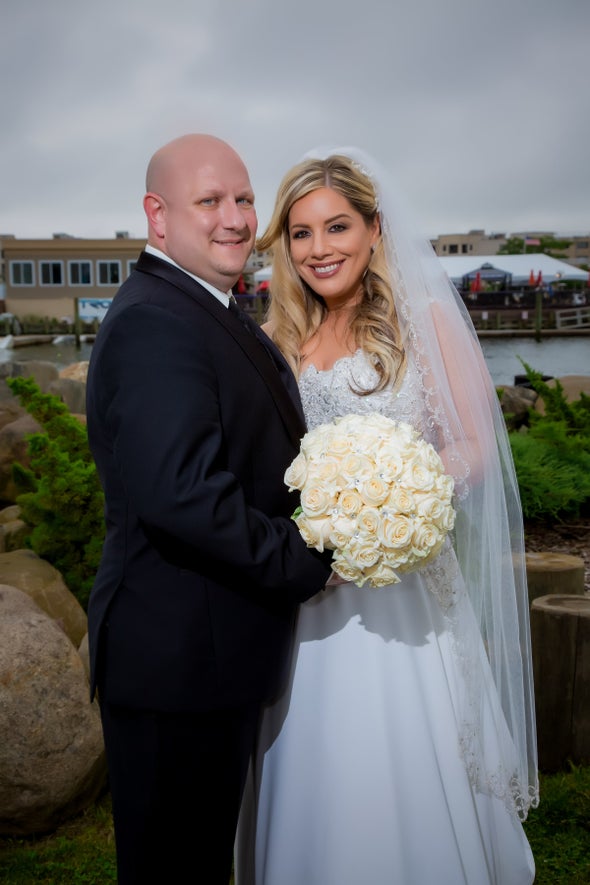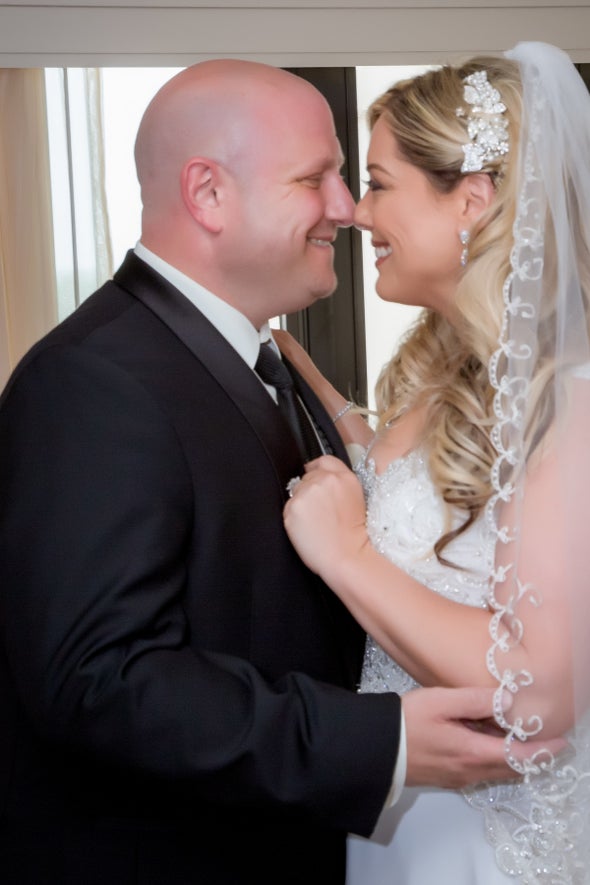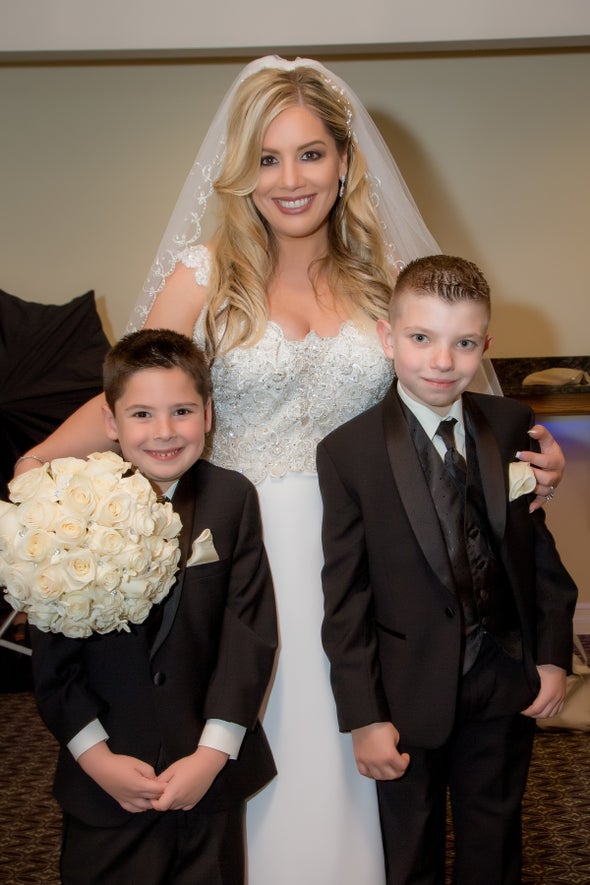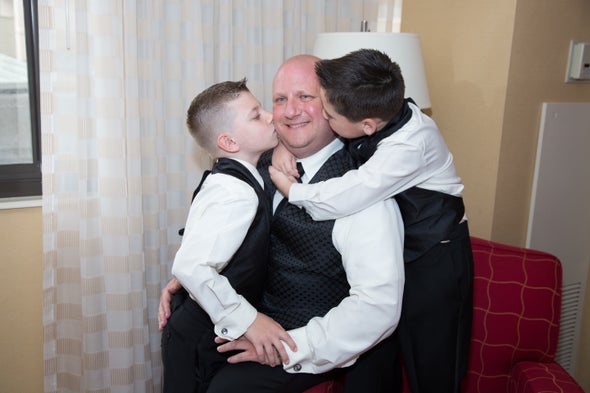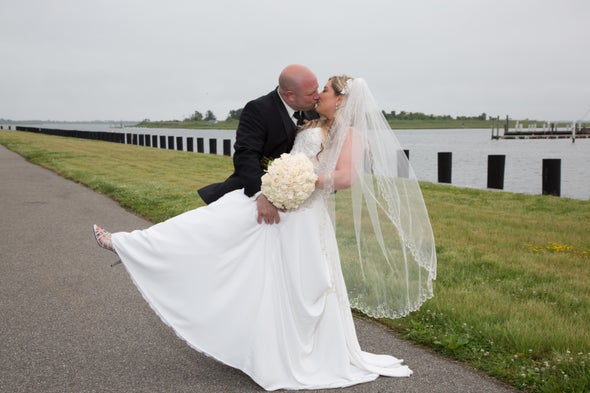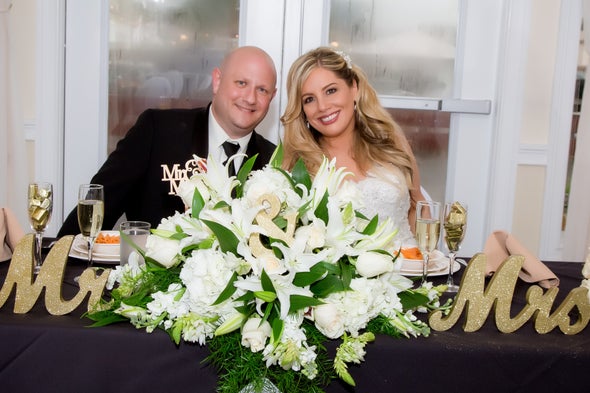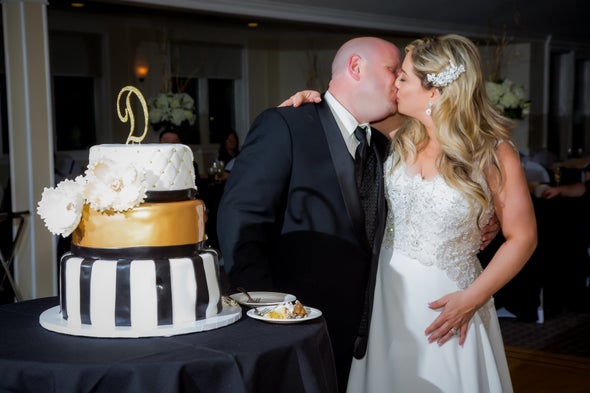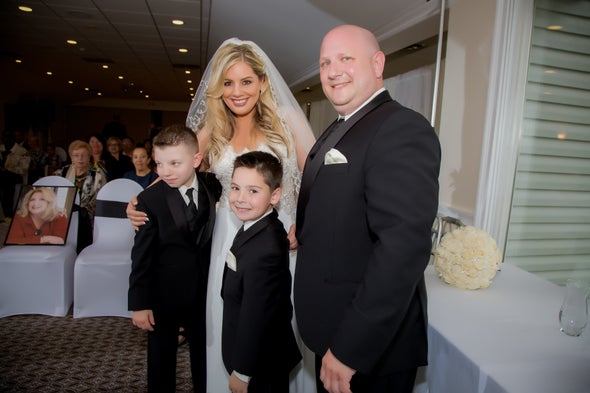 ONE FINE DAY PHOTOGRAPHY
This was taken during our sand ceremony. We all poured individual containers of sand into one vase that read, "Together we make a family."